Low-Volume Production/Mass Production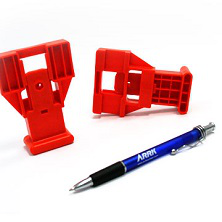 At Henry prototype, we believe in an integrated approach to product development that is backed at every stage by exceptional engineering skill, cutting edge technology, and expert guidance. If you require short production runs for a niche market or market research, Henry prototype can deliver. Our injection molding and tooling services are directed by our expert team with the knowledge and experience to help accelerate your product to market. We are 100% focused on delivering a range of solutions that are tailored to suit your project whether you need large, bumper sized tools or small, rapid tools.
Rapid prototype tooling
At Henry prototype, we can provide injection molded components within 8 to 14 days and easily move you into production tooling when ready. Being part of one of the largest product development companies in the world translates into global solutions for Henry prototype's customers. With a long and established history that dates back over 20 years, Henry prototype has amassed a wealth of knowledge to assist designers and engineers from a wide range of industries which include medical, consumer electronics, automotive, aerospace, and defense.