Mock Up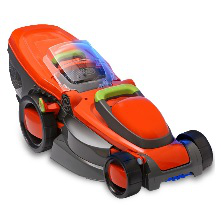 At Henry prototype, our goal is to exceed your expectations and help you succeed in the market – a mission that has led to the trust our clients have placed with us. Henry prototype has produced mock ups (block models and fabricated models) around the world for over 20 years and it is one of the original services offered by our company. Our longevity and expertise in this field is second to none and combined with our global capacity it means we are able to meet the most demanding of projects and timelines.
Block models with great visual representation
We can produce a mock up that simulates your material, paint, finish, and simple operational requirements – creating a near perfect rendering for your original design. We have exceptional finishing services and your mock up can be painted, vacuum metalized, screen or pad printed before being shipped. This is beyond valuable if you are looking to evaluate your designs or require a mock up for pre-launch publicity and marketing.
Henry prototype's experienced team has extensive, first-hand experience meeting client's requirements in the most demanding of timescales. With master craftsmanship and the capacity of our worldwide network, we have supported some of world's leading companies with show quality mock-ups over the last 20 years.